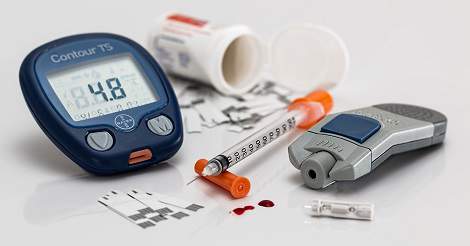 The incidence and prevalence of diabetes have been increasing steadily for the past two decades. Despite this, patients have been living for longer as result of advancements in modern medicine. It had remained to be determined whether the increased life expectancy represented a disability-free period or a poor quality of life for diabetic patients. Analysis of epidemiological data from two US cohorts have revealed that diabetes-related disability among diabetic patients have been occurring later in life, meaning the individuals are living longer without disability.
The incidence and prevalence of diabetes, a metabolic disorder characterized by elevated blood sugar, continue to rise in the United States. Fortunately, several advances in modern medicine have contributed to significantly lower mortality rates, allowing diabetic individuals to live longer. Although the increased life expectancy is appreciable, these added years may be insufferable as a consequence of diabetes-related disabilities. As we progress towards a cure, we would like to see a compression of disability, where the average age of onset of diabetes-related disabilities occurs much later than the average life expectancy of diabetic patients. This is in contrast to an expansion of disability where disability onset occurs before the extended life expectancy of modern diabetic patients. In the former, patients live longer without disease, and in the latter, patients live longer with disease. Compression and expansion of disability allows us to determine if public health goals to limit disability and improve quality of life are achieved.
Though numerous studies exist on the topics of life expectancy and quality of life for diabetic patients, only recently has one looked at the compression and expansion of disease associated with increases in life expectancy. The research, published in The Lancet: Diabetes and Endocrinology, compared two cohorts of US adults with or without diabetes. Data was analyzed from the Health and Retirement Study consisting of a first cohort with 9754 respondents (8687 diabetics and 1067 non-diabetics) born in the 1930s and, a second cohort with 3027 respondents (2727 diabetics and 300 non-diabetics) born in the 1940s. Individuals in the first cohort were surveyed from 1992 every two years until 2002 while individuals in the second cohort were surveyed from 2002 every two years until 2012. Disability was defined as experiencing any of the following: impaired mobility, impaired instrumental ability of daily life (e.g. reading a map, using a calculator or microwave, etc.), or impaired activities of daily life (walking across a room, getting in or out of bed, dressing, bathing, or eating). Their research demonstrated and highlighted several key points. In both cohorts, diabetic patients had a higher prevalence of disability than individuals without diabetes. Secondly, when comparing the two cohorts, researchers observed that the second cohort (born in 1940s) had a decreased prevalence of disability and higher recovery from incident disability in comparison to the first cohort (born in 1930s). This trend holds true for both the diabetic and health populations studied.
In summary, analysis of the Health and Retirement study data demonstrated that the advancements leading to increased life expectancy of diabetic individuals has also achieved delayed onset of diabetes-related disabilities. The findings correspond with a compression of disability speaking highly of the success of public health goals to limit disability and improve quality of life for diabetic patients. Future studies are needed to further investigate the roles of different health care components in affecting disability rates.
Written By: Haisam Shah, BSc